Comprehensive Plan Update:
Dorchester County Planning Commission and Department of Planning and Zoning are in the process of updating the Comprehensive Plan. The County has chosen AECOM to prepare the plan.  This web page will include updates and important dates. For more information and updates, please visit our Facebook page.
Public Workshops Results
After holding three public workshops throughout the County in late July, the results have been posted here. Roughly 50 participants attended the workshops to share their vision for Dorchester County and their comments have been compiled and taken into consideration for the comprehensive plan. If you were not able to attend the public workshops and would like to contribute to the comprehensive plan, please take the public opinion survey below.
Public Opinion Survey
The next phase of the Comprehensive Plan is the Public Opinion Survey. All of the questions on the survey are based off of the feedback from the Public Workshops in July. The survey can be found online here or you can print and return to the Planning and Zoning office.
Comprehensive Plan Timeline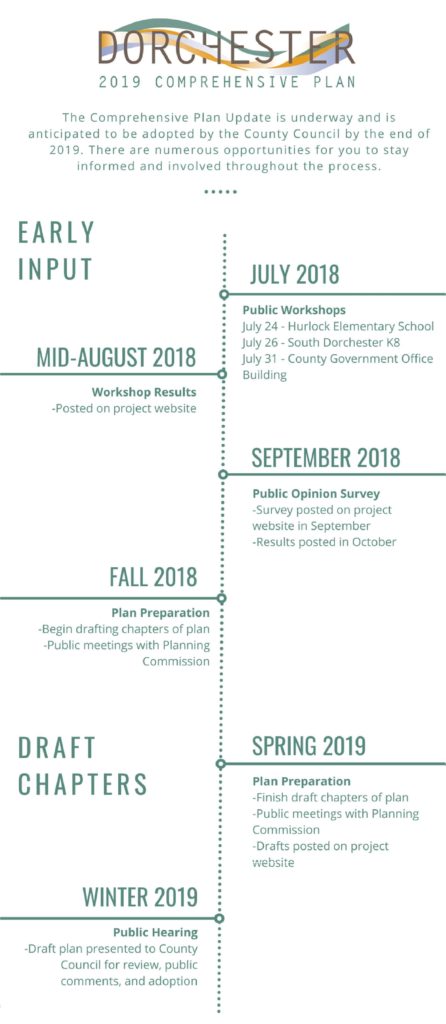 View current comprehensive plan:
Dorchester County Comprehensive Plan