Comprehensive Plan Update:
Dorchester County Planning Commission and Department of Planning and Zoning have begun the process of updating the Comprehensive Plan. The County has chosen AECOM to prepare the plan.  This web page will include updates and important dates. Please check back here or on our Facebook.
Public Workshops
The public workshops for the Comprehensive Plan have wrapped up and we will be moving onto the next phase; public surveys in September. Thank you to everyone who came out and gave their vision for Dorchester County. For more information and updates, please visit our Facebook page.
Comprehensive Plan Timeline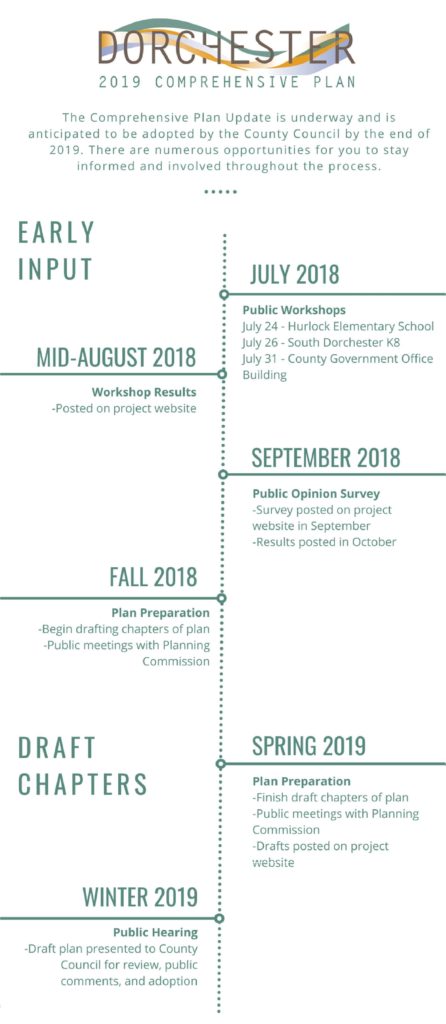 View current comprehensive plan:
Dorchester County Comprehensive Plan